FUTURE FARMERS OF AMERICA (FFA)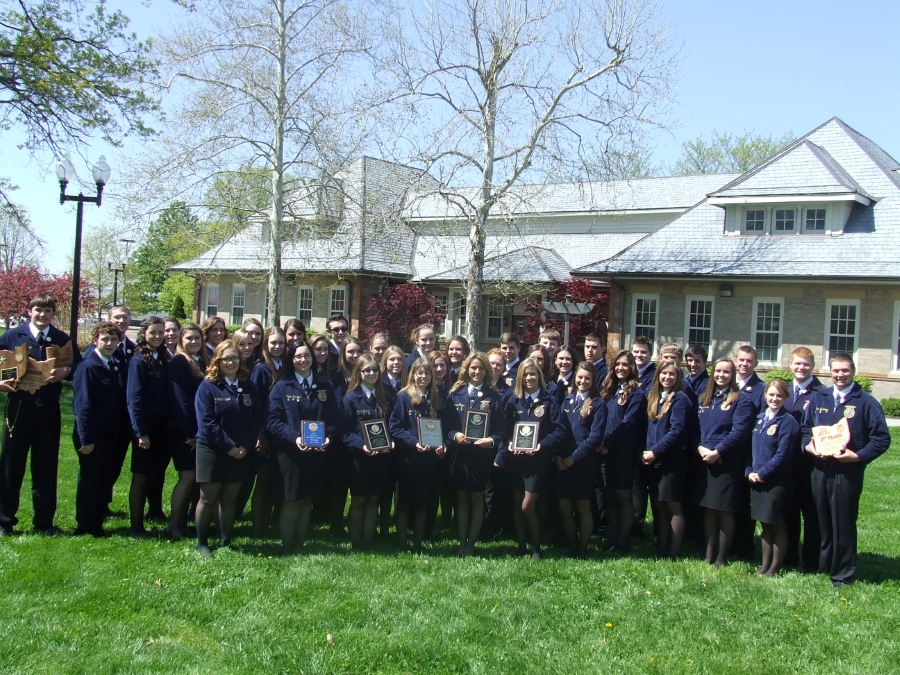 The National FFA Organization is dedicated to making a positive difference in the lives of students by developing their potential for premier leadership, personal growth and career success through agricultural education.
Founded in 1928, the Future Farmers of America brought together students, teachers, and agribusiness to solidify support for agricultural education. In Kansas City's Baltimore Hotel, 33 young farmboys charted a course for the future. They could not have foreseen how the organization would grow and thrive.
Since 1928, millions of agriculture students - no one knows exactly how many - have donned the official FFA jacket and championed the FFA creed. FFA has opened its doors and its arms to minorities and women, ensuring that all students could reap the benefits of agricultural education.
Today, the National FFA Organization remains committed to the individual student, providing a path to achievement in premier leadership, personal growth and career success through agricultural education. Now, the organization is expanding the nation's view of "traditional" agriculture and finding new ways to infuse agriculture into the classroom.
How does FFA Make an Impact?
FFA uses agricultural education to create real-world success. Agriculture teachers become advisors to local FFA chapters, which students join. More than 7,000 FFA chapters are currently in existence; their programs are managed on a local, state and national level. Each chapter's Program of Activities is designed with the needs of the students in mind. Activities vary greatly from school to school but are based in a well-integrated curriculum. Chapter activities and FFA programs concentrate on three areas of our mission: premier leadership, personal growth, and career success.
SUPERVISED AGRICULTURAL EXPERIENCE
An SAE program is a planned practical agricultural activity that supports skill and competency development, career success and application of specific agricultural and academic skills a student has learned through classroom instruction in agricultural education.
A SAE program is the actual, hands-on application of concepts and principles learned in the agricultural education classroom. Students are supervised by agricultural education teachers in cooperation with parents, employers and other adults who assist them in the development and achievement of their educational and career goals.
FFA provides support materials to local teachers who implement effective SAE programs, along with motivational activities and award incentives available through funds raised by the National FFA Foundation.
The three components of Agricultural Education working in combination - Supervised Agricultural Experience, Agricultural Education and FFA - provide FFA members with an advantage in the job market, in attaining scholarships and college enrollments, in starting their own business and in developing a plan for success in life.