EDIT MAIN
Superintendent Tim Carlier's Message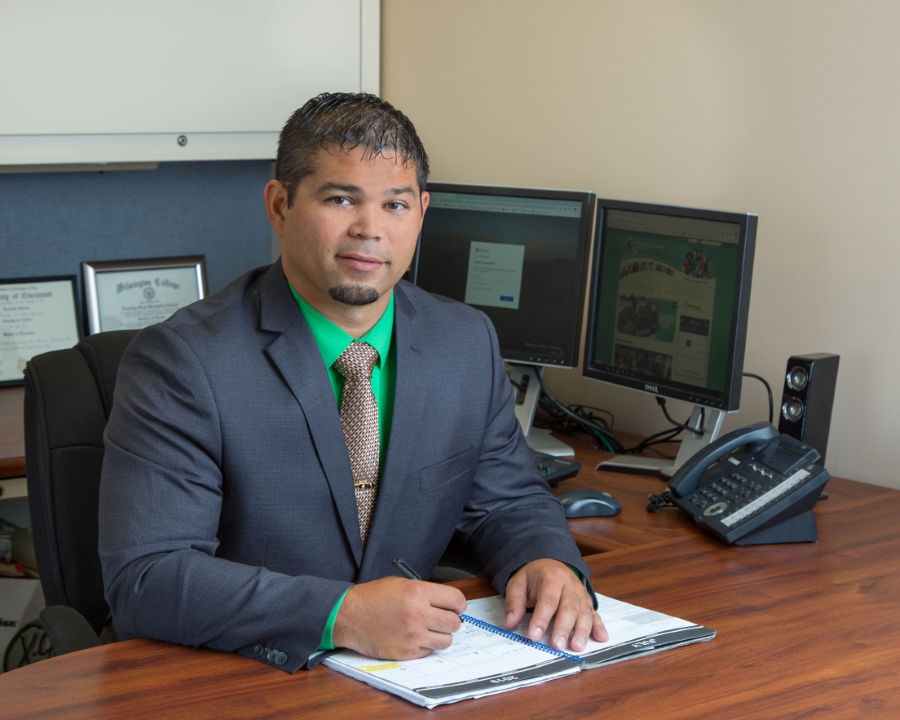 Hello! My name is Tim Carlier, Superintendent of Fayetteville-Perry Local Schools. As a graduate of Fayetteville, I am honored to enter my second year as superintendent, and I am excited about the continued opportunity to serve the students, staff, and community of my hometown, Fayetteville, Ohio.
During my fourteen years in the district, I have been fortunate to serve in a variety of roles; these have included teacher, assistant principal/athletic director, head principal, and now superintendent. Those experiences, along with my active involvement in the community, have enabled me to understand our community and its needs. Above all, we must provide the opportunity for all students to receive a quality education and the necessary guidance that will lead them to a successful future. As your superintendent, I assure you that is my top priority.
During the past five months, our students, our families, our staff, and our community have faced the challenge of Covid-19. Unfortunately, those challenges are still with us. In order for us to move forward, we must comply with state orders and mandates in order to keep our students in our classrooms, in athletics, and in their extracurricular activities. I understand the inconvenience that these new regulations cause; however, we must be willing to make these small sacrifices to prevent the possibility of another closure by the state or health department. As your superintendent, I hope to prevent a recurrence of the situation we faced in March of this year, and I am asking for your assistance. Please encourage your students to abide by the state order while on the premises and help us move forward with school and with life.
Due to the uncertainties of Covid-19, we have given parents the opportunity to take part in our Rocket Remote Learning Program. This program allows students to complete their course work fully online from their home. Please remember, if you have elected to participate in Rocket Remote, that your student(s) must complete one full semester before returning to the classroom.
In an attempt to keep our staff and students safe, and to comply with state orders/mandates, our district has implemented several precautionary steps to the daily operations at Fayetteville-Perry Locals Schools:
1)All students must wear a face mask unless he or she is able to provide a medical document that states they are unable to wear a mask due to a health issue.
2)FP facemasks have been purchased for all students and staff; however, please feel free to provide your own if desired.
3)When students enter the bus in the morning, they will have their temperature checked before taking a seat on the school bus.
4)Students, staff, and visitors must have their temperature checked each time they enter the school buildings. Temperature scanners have been installed at the main entrances of all buildings.
5)Social distancing will be practiced whenever possible.
6)We have arranged a substitute nurse to assist in MS/HS buildings.
7)We have arranged for additional custodians to sanitize and clean classrooms, hallways, cafeterias, offices, doors, and any surfaces that may be affected.
8)We have installed sanitizing stations classrooms, hallways, and cafeterias.
9)We have purchased Clorox 360 Electrostatic Sprayers to thoroughly disinfect classrooms and buses daily.
I will continue to work closely with the other county superintendents, the Brown County Health Department, the SHAC Board, our district administrators, and the FPLS Board of Education to monitor the Covid-19 pandemic. However, please be assured that through this ongoing collaboration and our proactive measures, I feel we are well prepared to bring your students back to school for the 2020-2021 school year.
Please stay positive and encouraging as our students adjust; our teachers and staff are eager to see them back in the classroom! If you have any questions, please feel free to call me at 513-875-4500.
Have a great day and an amazing school year. And As Always … GO ROCKETS!
Tim Carlier
Superintendent
Fayetteville-Perry Local Schools